R Calc an analytics business that provides innovative, effective and independent statistical solutions to a range of business problems.
We provide proprietary best practice solutions to develop state of art analytical tools that allow firms to capitalise on new opportunities, manage their implementation and monitor the results thereby ensuring firms maximise return on investment.
Our expertise has been gained across multiple industry sectors and the team is made from specialists with an average of 20 years' experience.
We leverage over a century of experience building and validating credit risk models to ensure you get maximum benefit to your bottom line.
If we believe we cannot deliver your required return on investment we will say so. We prefer to walk away rather than promise benefit that cannot be delivered.
We focus on pragmatic solutions that can be operationalised and implemented with minimum risk and expense.

An experienced Risk Director with an impressive array of technical and management skills.
Banking Licence Acquisition: Supported three new pre-licence Banks develop their nascent risk management frameworks and engage with the UK regulators during detailed challenge sessions
Risk Management: Leigh has helped develop and design ICAAP and ILAAP submissions, including regulatory risk weight allocation
IRB: Led successful development and approval of IRB PD model suite on £1bn of assets with Dutch regulator
Model Risk transformation: Led major regulatory model risk transformation projects at two large UK banks
Leigh is a highly capable project manager, advisor & consultant.
Technical Skills: SAS, VBA, R and Python.
Highly experienced chartered enterprise risk actuary who has worked in life insurance for over 20 years. He has advised insurers, asset managers and the PRA on risk modelling and risk and capital management, focusing on complex credit risk.
Regulatory: spent nearly 4 years at the PRA, from 2018-2020 as a senior technical specialist leading teams of actuaries assessing Solvency II Internal Model and Matching Adjustment applications. He also delivered PRA thematic policy on the Solvency II Matching Adjustment and equity release mortgages.
Technical Skills: skills span the lifecycle of risk modelling, from deep understanding of the underlying mathematics, through practical and innovative implementation of data and models, to clear and straightforward communication of insights at Board level to facilitate commercial decision-making. He is highly experienced in R, Excel/VBA, data visualisation, Oracle and SQL Server, and actuarial modelling platforms.
Christian has supported and delivered model development projects covering retail, high net worth and corporate portfolios over the last 20 years.
Model Validation & Governance: Christian has helped an aspirant IRB Bank develop its model management framework and provided independent model validation activity
Advisory: Provided support to various Banks across Europe in the design and implementation of model development projects
Engagement: Christian is adept at integrating with in house teams and prides himself on supporting and nurturing internal modelling talent
David has over 30 years of experience working in Risk Management for leading financial institutions.
Model Validation & Governance: He has headed up model governance for several of these institutions, designing and implementing a model governance platform now in use by several leading banks.
Technical Skills: Strong analytical capabilities combined with an ability to discuss and explain technical issues credibly with audiences ranging from traders, quants and credit officers to Board directors, along with an in depth understanding, and practical interpretation, of regulatory requirements for market and credit risk, ranging from the first Basel Accord to the impact of Basel IV.
His recent assignments include reviews of model governance, an IRB self-assessment and PRA application, running a team of validators, acting as SME on an RWA data remediation programme and establishing a decision tree for standardised and IRB exposure classes.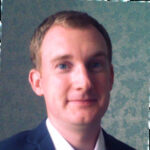 Jake is an experienced consultant specialising in retail and wholesale credit risk modelling.
Technical Skills: Many years of SAS, VBA, Python and R programming covering Model Development, Validation, Monitoring, Stress Testing and Auditing.
Regulatory Expertise: Fully conversant with the Regulatory landscape and experience of working with Regulatory bodies such as the PRA and ECB having completed multiple TRIM missions.
A senior Credit Risk professional, bilingual French/English, with consulting experience in working in start-ups/growth business and in handling large amounts of risk and responsibility.
Regulatory Modelling Expertise: Deep understanding of IFRS9, IFRS13, Basel III, Stress Testing and PRA Regulatory Requirements and EBA Guidelines for AIRB gained through 19 years of Credit Risk Modelling
Portfolio Analytics: Complex Data Set Analysis using SAS in Consumer and Mortgage Credit, Commercial Real Estate, Structured Products and Corporate and Leveraged Loans.
Full Life Cycle Project Management: from defining of scope, application and defining business requirements, model build, implementation, validation, governance, approval, policy documentation and liaison with external auditor.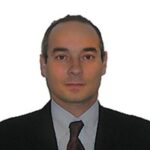 As a former professor of mathematics, Jorge has more than 20 years of academic and modelling experience in advanced Econometric Techniques, Stress Testing, Economic Capital and the Basel area as Head of Modelling and IFRS9. Jorge is fluent in English, French and Spanish.
Technical Skills: High level of programming, familiar with SAS, R, Matlab and Python. Versatility - software is a tool and does not replace the ability of thinking about the model output in the context of the methodology. Has attended more than 60 Statistic and Econometric courses in the last 25 years, and written many SAS technical books, with a focus on survival analysis.
Technical Delivery: Recently Undertaken various model validation projects for the ECB and delivered complex IFRS9 solutions for  large UK and European Banks.
Dan is an experienced data scientist and has over 20 years' practical experience and has performed a wide variety of consultative roles for clients including Lloyds, Barclays, Co-Op and Ulster banks.
Technical Delivery: Dan has been responsible for the delivery of credit risk models and solutions for major programmes of work, including the development and implementation of Basel  solutions and IFRS 9, as well as building specialty models to meet specific portfolio needs.
Engagement:  Proven capability in developing solutions both autonomously and as part of a larger team, often exceeding the expectations of his clients in delivering above and beyond the remit of his role. His work relies on his ability to build strong cross-departmental working relationships in every role.
Technical Skills: Dan has a deep understanding of SAS, VBA, R and Python for credit risk solutions.
Mark is a credit risk modelling professional with over 20 years of experience working in the financial services industry across multiple UK lenders.
Technical Delivery: Mark's regulatory knowledge is extensive and he has been involved in multiple IRB developments. Recent assignments have included the development of various IRB model suites for retail mortgage portfolios, having been engaged particularly to provide expertise in the development of hybrid style PD rating systems.
Engagement:  Mark is happy to lead projects or work with in house teams as required by the idiosyncrasies of each project and client.
Technical Skills: Mark has exceptional model development capabilities with expertise in the development of IRB, IFRS9, stress testing and scorecard models. Mark has a high level of expertise in the use of SAS and VBA, in addition to numerous other model development applications.
PhD qualified data scientist with 20 years' experience of delivering modelling solutions to banks, building societies, hedge funds and academia.
Modelling & Analytics: IRB Credit Risk, Market Risk, Liquidity Risk, Operational Risk, IRRBB, Behavioural Balance Sheet Modelling, Forecasting & Stress-testing, Customer Insight.
Portfolios: Retail Mortgage, Corporate, Business Banking / Retail SME, Specialised Lending, Treasury, Savings.